What?
A Dance Film about falling in and out of love with London.
trailer from Lucy Thane on Vimeo.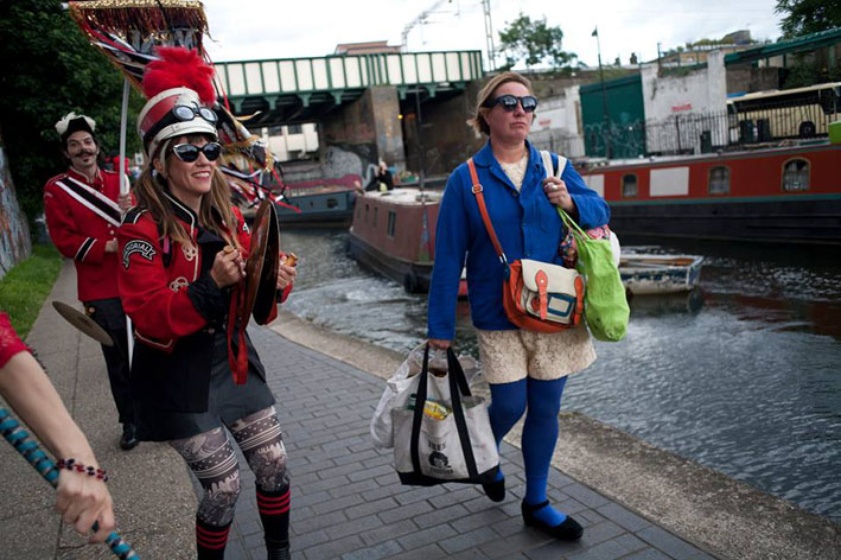 Saffron Hill
has broken up with her lover,
Floyd
, and she feels no longer at home in her Hackney neighbourhood. Voracious financial forces and their blankly jogging foot-troops are making it impossible for her and her community to afford or enjoy to live here.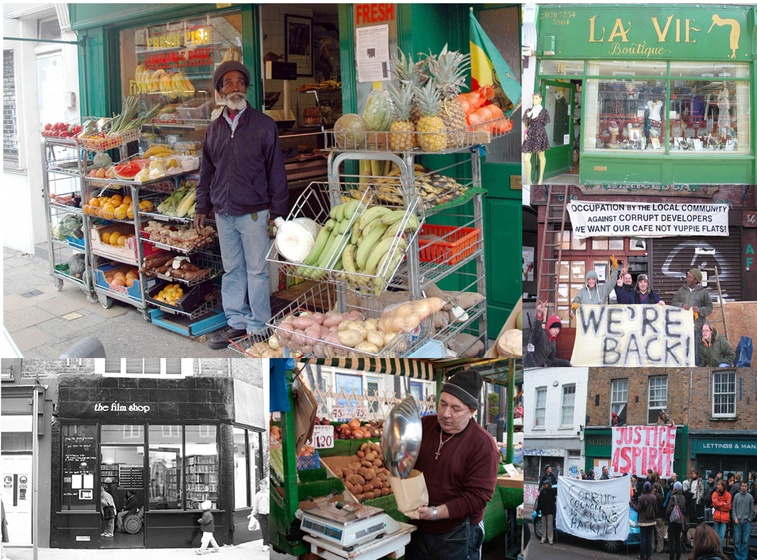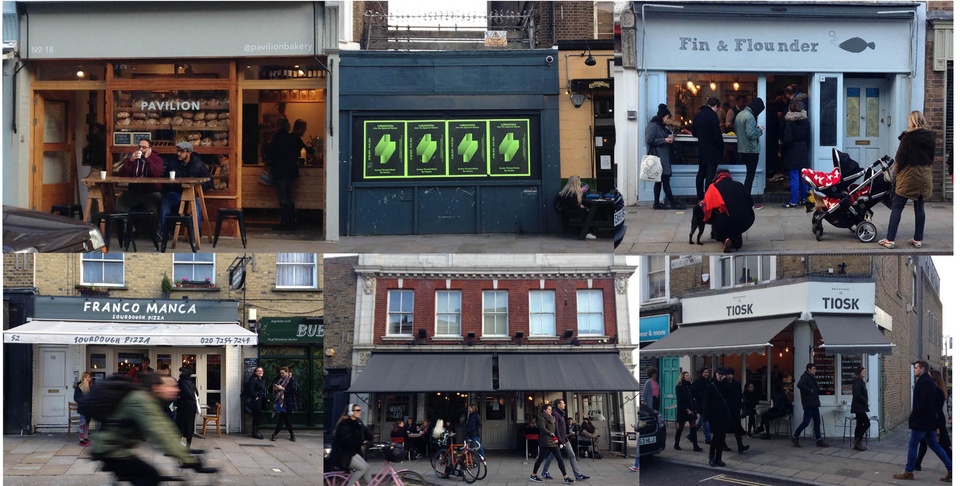 Saffron and Floyd adapt to change in very different ways. Saffron is un-co-ordinated and at odds with herself and her environment. She stumbles through the streets, canals, festivals and markets mostly ignoring the dance of Londoners unfolding all around her, and stepping on and passing through projected memories of her and London's past, the wilder London that seems to be closing.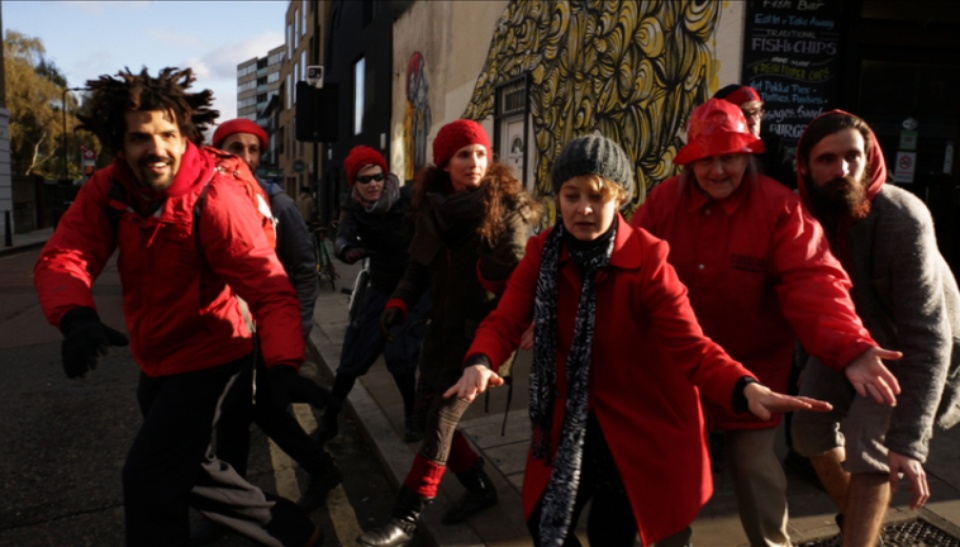 Her feelings reach a drunken crescendo and she thinks she's found a means of escape in the form of money, which accidentally falls into the hands of
Beaver
, a dancing painter who lives on a barge on the canal and sells paintings at the market.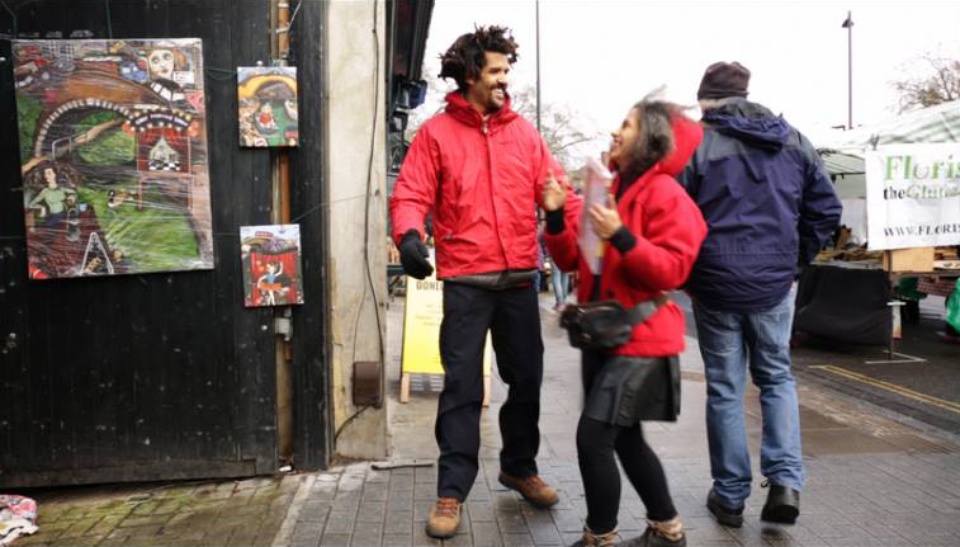 Beaver has other ideas about how or if money might change her life, but as she travels through the neighbourhood, Saffron in hot pursuit, it becomes increasingly clear that there are puppets manipulating their every decision. Something is not right in the state of London.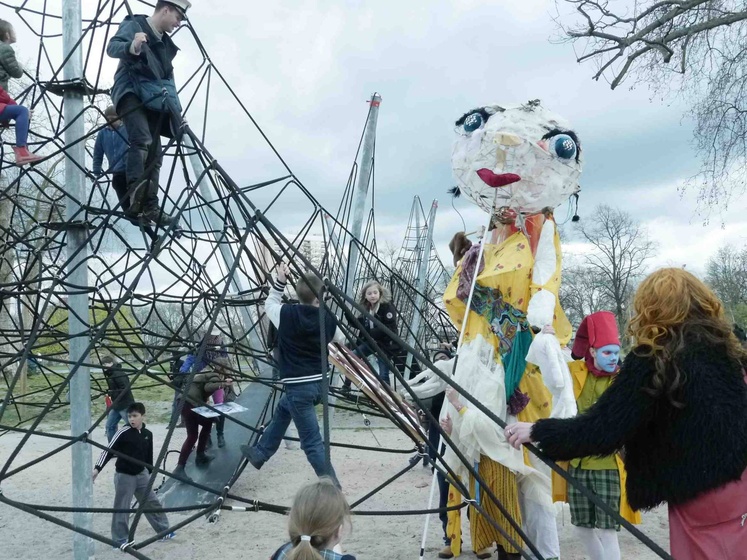 Through protest and cooperation they all live to dance another day.
An angel of time and history drifting forever almost out of view.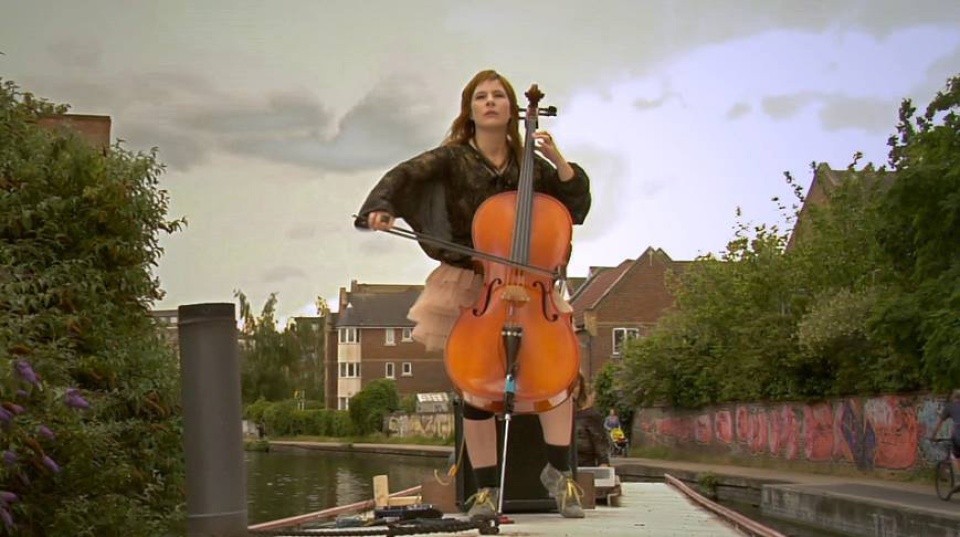 How we are making it?
THE STORY
A separating couple, Saffron and Floyd, leave
Homerton Hospital
and walk sadly through the streets of Homerton to the tune of a Music Hall number sung in a Lover's Rock style, which is being practiced in
Chat's Palace
, from which Floyd has gathered flyers for later distribution.
Floyd leaves Saffron at the
Filter beds
and
cycles through Hackney to Dalston
distributing his flyers. Interrupted in her solitude by laughing children, Saffron walks
alongside the canal
, through the
Hackney Wicked Festival
. Here we meet for the first time
Beaver
, who has a studio in Hackney Wick, we follow her out of her studio and toward her boat on the canal.
Meanwhile Saffron continues her journey, shopping in
Roman road street market
, then laden with heavy bags, through a strangely altered
Victoria park
, returning to the canal she ignores a
Marching band
, an
angel of time and history
and a multitude of
joggers, cyclists, yummy mummies, and Beaver and her young sister and boat-mate, Seb.
Saffron arrives home to find a letter from the landlords which says:
"If you cannot pay the 100% rent increase then you will have to leave"
She stares at it for a long while and then pours herself a very large glass of Gin and cooks a drunken heartbroken comfort meal
(Saffron's Miserarium)
. As she gets drunker and her dishes more decadent, her despair slowly transforms into euphoria and, turning on-line to her friends all around the world (legacy of a life lived in London), Saffron begins to dream of escape, of other ways to live, in other places. She goes on-line to a travel site and punches in numbers, but the site declares: "card declined".
While Saffron drinks, despairs and plots, Beaver takes Seb to their friends',
Max and Niamh
, with whom Seb makes protest banners for a demonstration they will attend the next day. Beaver spends the night performing and dances in an
extraordinary Nightclub
. Floyd continues to cycle through Dalston, Homerton and Shoreditch, still distributing flyers and sampling a variety of available nightlife.
The next morning Saffron's hope fleetingly returns as Floyd knocks at her door, she shows him the note and he looks sympathetic, gives her a bulging envelope full of the last of his rent in cash, briefly hugs her and, picking up a few last things, leaves. She stares after him, Landlord's note in one hand, Envelope of cash in the other. She walks back to her computer open still to the travel site saying "card declined". She slams it shut and gets ready to leave. She will use the cash to leave the country and walks through the affluent crowds of
Broadway market
to put this plan into action. Less grim, but still not interacting with the outside world, Saffron pushes past or fails to notice other market-goers including: Floyd and his friends dancing through the market, Beaver at her painting stall, a busker, Gina, who has appeared in a number of previous scenes as a cleaner, and some Angels who alternately help and hinder Saffron's path.
As she reaches the top of the Market Saffron runs to catch then struggles to board a crowded bus. In the scuffle with other passengers (including many of Floyd's friends), the envelope stuffed with money flies out of her hands and bounces from peoples' hands, elbows, knees, feet, then flies in a high arc through the sky into Beaver's hands. Saffron is trapped inside the closed bus doors and has seen only that the person who caught it is wearing a red hooded coat. Beaver tries to find out from market-goers where the money came from, but everyone is too self-absorbed or self-conscious to pay her attention. She looks to the sky and mouths "Thank you" then packs away and sets off back down the market. Saffron finally returns to the market just in time to see the red hood disappearing in the far distance, toward which she sets off in a hot pursuit. One of Floyd's friends, Matu, then appears and starts to pursue also Saffron.
Meanwhile Max and Niamh and Seb and their friends form a jolly party on the way to their demonstration.
Throughout the afternoon
Beaver moves around Hackney aware of the money miraculously found. She buys some of the fancy food and coffee on display in the market but knows it'll disappear in a day if she carries on this way so distributes some to homeless people. Everywhere she goes there are memories of places no longer there, construction sites and identical new buildings and people, she is on a journey through the changes in the neighbourhood in the past few years. Meanwhile constantly evading Matu's companionship, Saffron constantly just fails to catch up with Beaver, she sees red hoods everywhere, becoming increasingly frustrated with everybody she meets and the neighbourhood itself. Slowly Beaver realises that there are strings attached to every part of her and everybody else. She traces the strings and they go up and up until appears a "war cabinet" of men in suits (puppets) moving and removing parts of the neighbourhood on a large 3 dimensional map. Saffron is unaware of the strings pulling her and all others around. Standing near a stationary stall, Beaver receives a call from Max and Niamh at
The demonstration
; it has turned violent. She borrows scissors from the stall, cuts the strings and as she rushes off, Saffron finally spots her and tears after her.
Beaver is now in wild pursuit of Seb while at the same time Saffron desperately seeks her, Matu again close behind; Beaver, Saffron, Seb, Max, Niamh, their friends, Matu, Police and Protesters join in a chaotic and surreal dance through the melee. Just as Saffron is about to apprehend Beaver Seb is placed under serious physical threat and Saffron's attention is diverted to save the young girl. Beaver is frantically grateful, Saffron says "You've got my money", Beaver looks bemused, Saffron re-enacts the whole "dance" of the money from her hands into Beaver's. Beaver hands it over and explains what and why some is missing and invites her home to figure out how to make ammends.
They all end up feasting at Saffrons' place.
As the sun sets Saffron and Matu leave dancing on Beaver and Mollys' barge off for adventures new while Molly and Beaver and Max and Niamh and their friends look out over the beautiful tainted cityscape from Saffron's high windows. They start to afix large black letters to the windows:
THIS BUILDING IS OCCUPIED


Floyd cycles past. A jogger jogs. A street cleaner cleans the road.

To be continued..