SCENE 14 a Towpath Cafuffle/Falafel
Beavers drives her barge from Hackney Wick to a new mooring at Victoria Park.
She changes into her performance red Sari then prepares to leave her Boat, she goes outside.
Saffron emerges on the towpath under the bridge carrying her shopping.
As Beaver steps out of her Boat onto the towpath an aggressive group of power joggers and cyclists get into a tangle with each other and the flamboyant Beaver. Saffron is also embroiled in the Cafuffle/falafel but the 2 women do not see each other.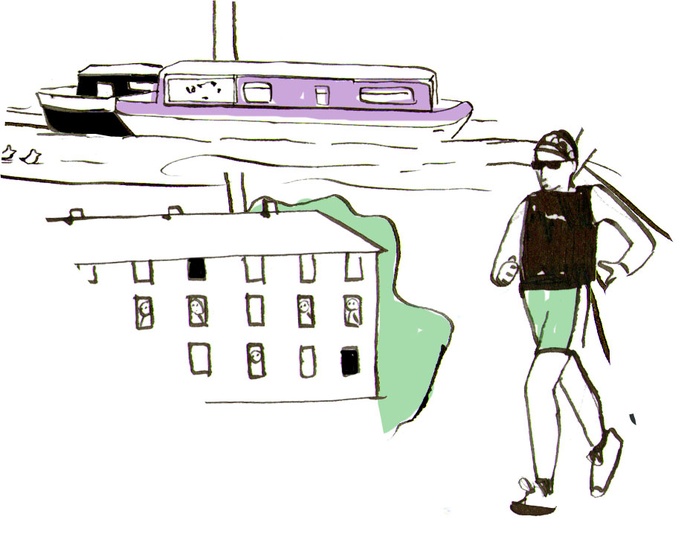 Back to the map