SCENE 4 Filter Beds Farewell
Saffron and Floyd have left
Homerton hospital
, briefly visited
Chats palace.
The music in Chats fades out slowly as Floyd and Saffron walk sadly through the streets of Homerton toward the Filter beds.
Variously Saffron tries to get closer to Floyd, taking his hand only for it to be soon dropped, going for a cuddle only for him soon to move away.
They pass various pedestrians, all of whom appear at first glance to be with children or pregnant e.g. buggies are pushed past which turn out to be piled with laundry, a woman with a large coat bulging out like a pregnant belly turns out to be just holding a large bundle etc
This continues as they cross a bridge over the canal onto the towpath, boats are decorated with bunting that is in fact baby clothes..
They walk onwards until they reach the
Filter beds
, next to Hackney Marshes.
They reach a giant stone turntable in the centre of the reserve and lie together in silent farewell, some distance apart. (We see them from above/ bird's eye view) Saffron reaches for Floyd's hand one more time just as he rolls up
and leaves
.
Saffron lies alone for a long moment until her field of vision is obscured with laughing children running all around.
She immediately leaves.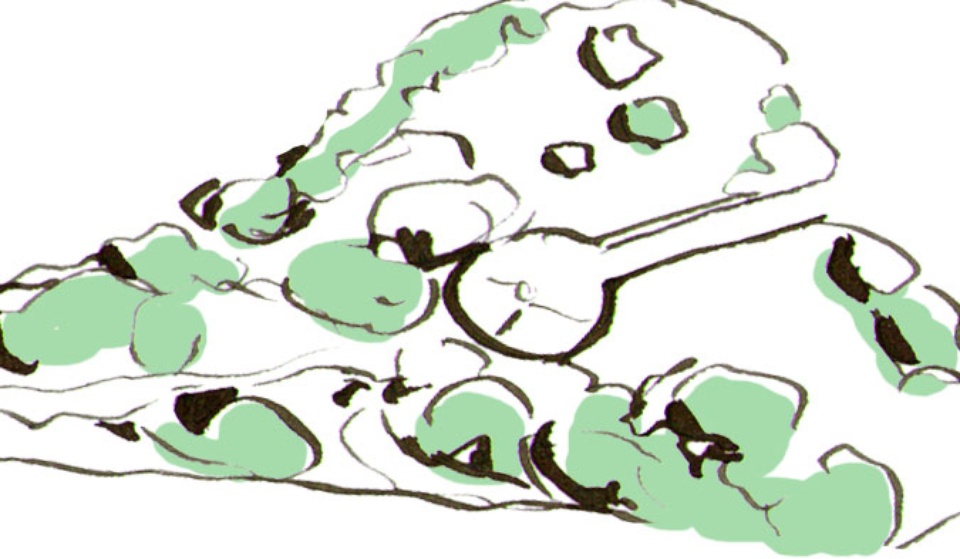 Back to the map