SCENE 11 Victoria Park
Saffron crosses the A13 flyover from
Hackney Wick
and enters Victoria Park. She walks dazedly through a Playground before heading swiftly out of the park to go to
Roman Road market.
Only Adults are playing in the playground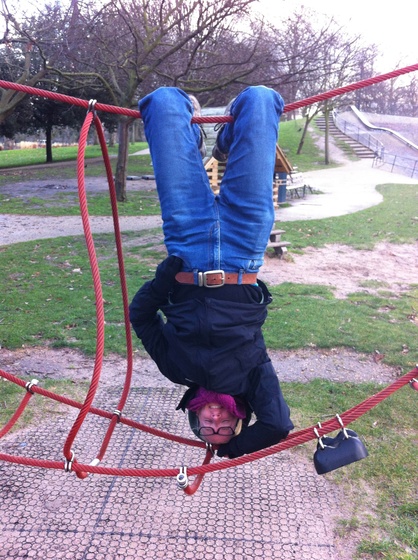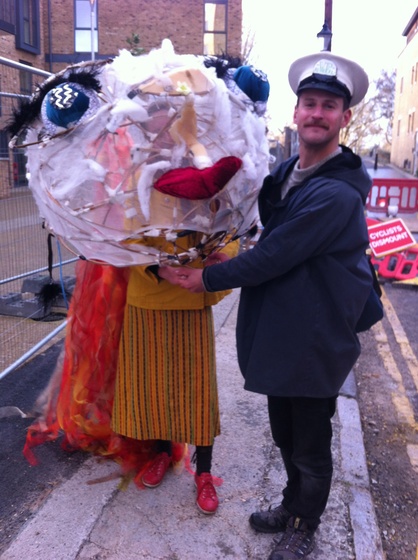 In 2014 we received a movement and moving image commission from
Chisenhale dance space
for which we created a series of workshops and a public event called
Learning to Play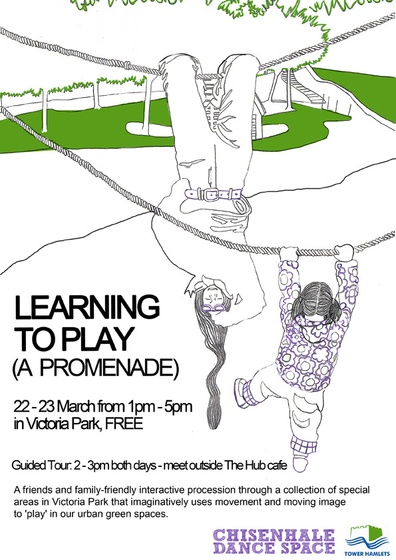 The development of this scene was very early on in the incarnation of this project, many key elements were not yet in place, and it was instrumental in getting
I am not a Village
off the ground.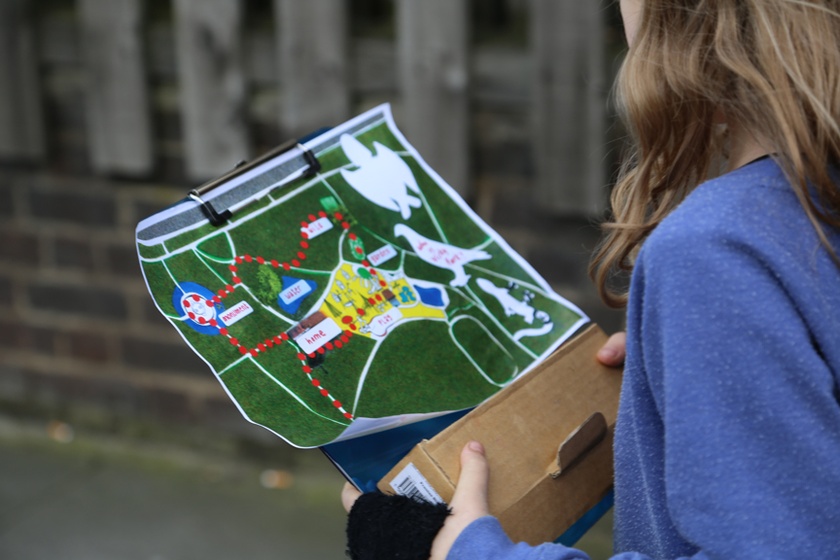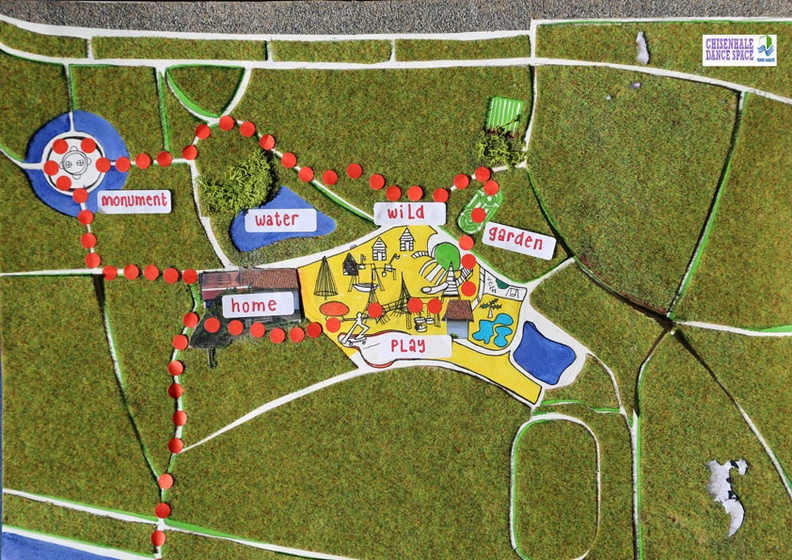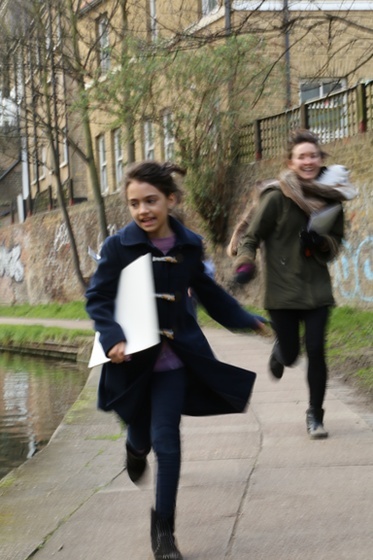 We might repeat the experiment now that we are so much further on in terms of crew, casting and.. umm.. everything..
We organised 2 Workshops (taking place in Chisenhale dance space and Victoria park) bringing adults and children together to explore how we play in our local environment with the children often taking the lead. We made videos which we secreted around the park on ipads on the days of the event
.
LOG from Lucy Thane on Vimeo.
POOL from Lucy Thane on Vimeo.
PLAYHOUSE from Lucy Thane on Vimeo.
PLAYGROUND from Lucy Thane on Vimeo.
BOWL from Lucy Thane on Vimeo.
Back to the map