SCENE 8 Hackney Wicked Festival
Having parted from her lover
Floyd
at the
Filter beds
and trudged lost and alone along the canal towpath, Saffron arrives at Hackney Wick where a festival is taking place, she walks through bunting-waving, dancing, singing performers, still oblivious and sad.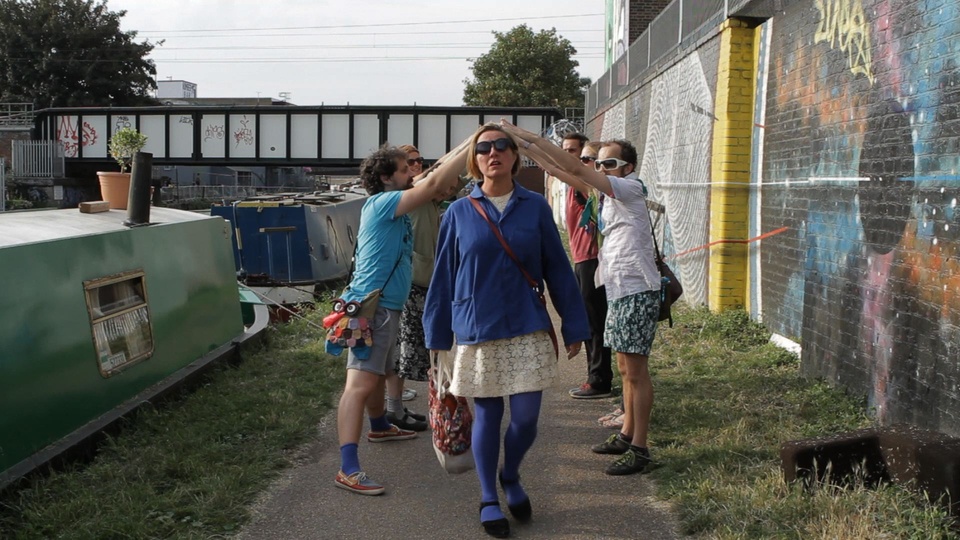 Beaver
, a dancing painter, entertains performers and performing audience in her painting studio, and, with their help, she packs up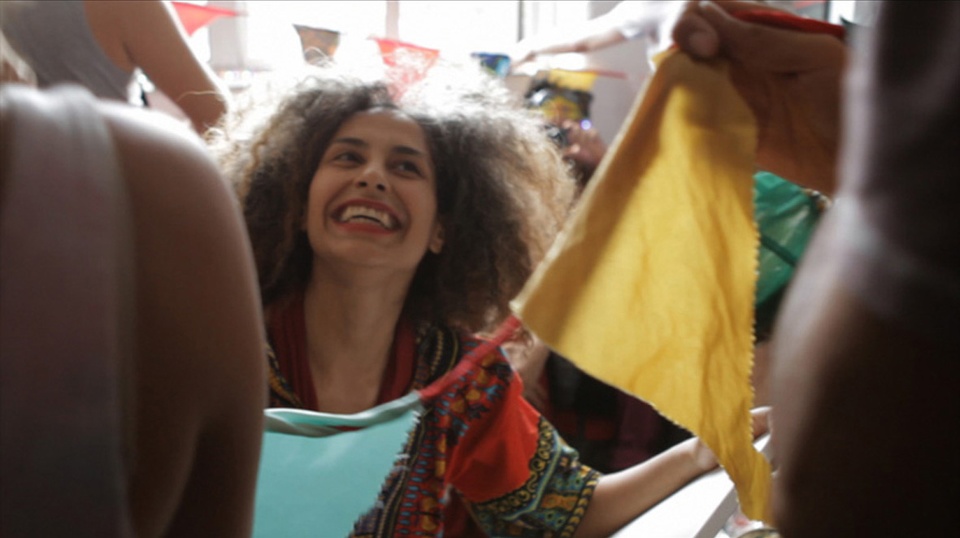 and walks back through the festival and toward her boat on the canal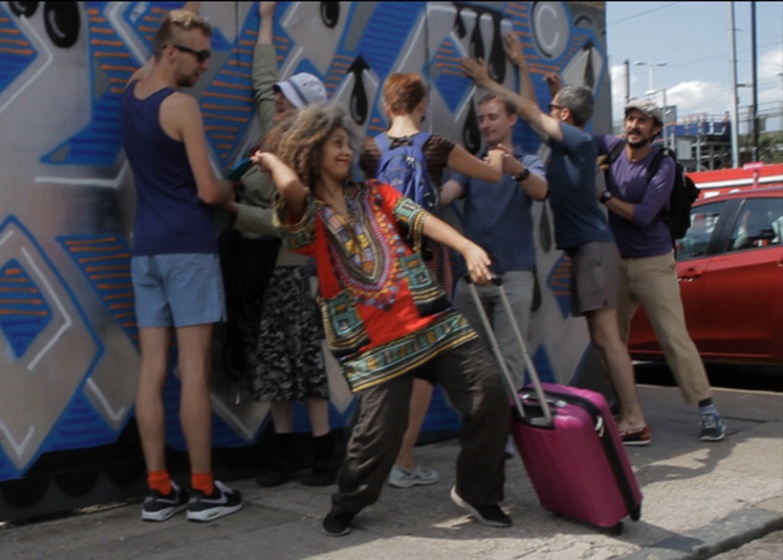 followed by her "entourage"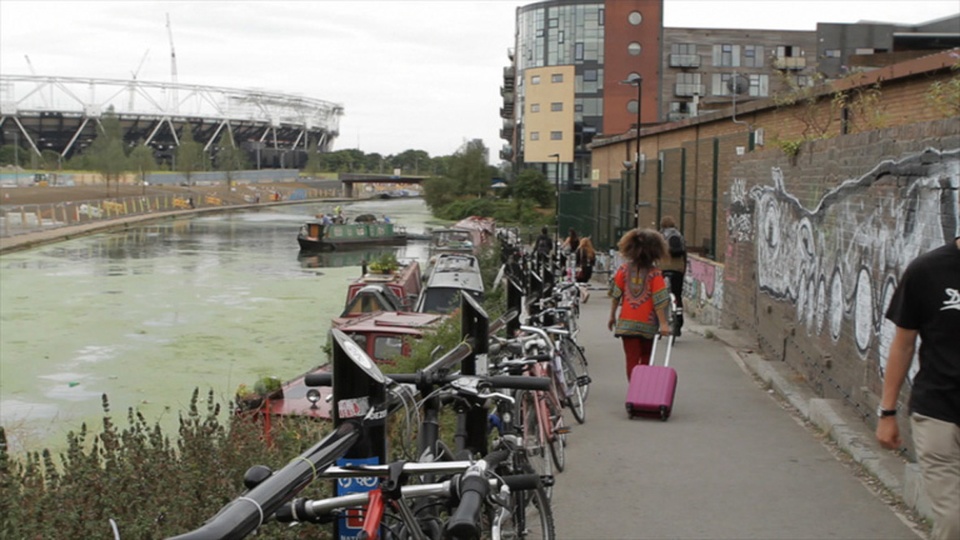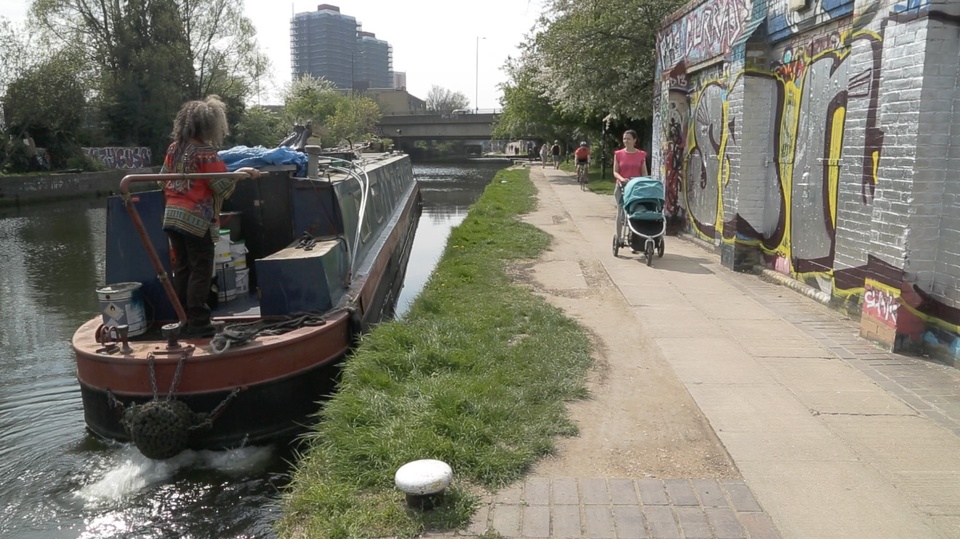 Saffron remains oblivious to all the life occurring around her and as if in her own lonely separate world trudges in the opposite direction to Beaver toward
Roman road market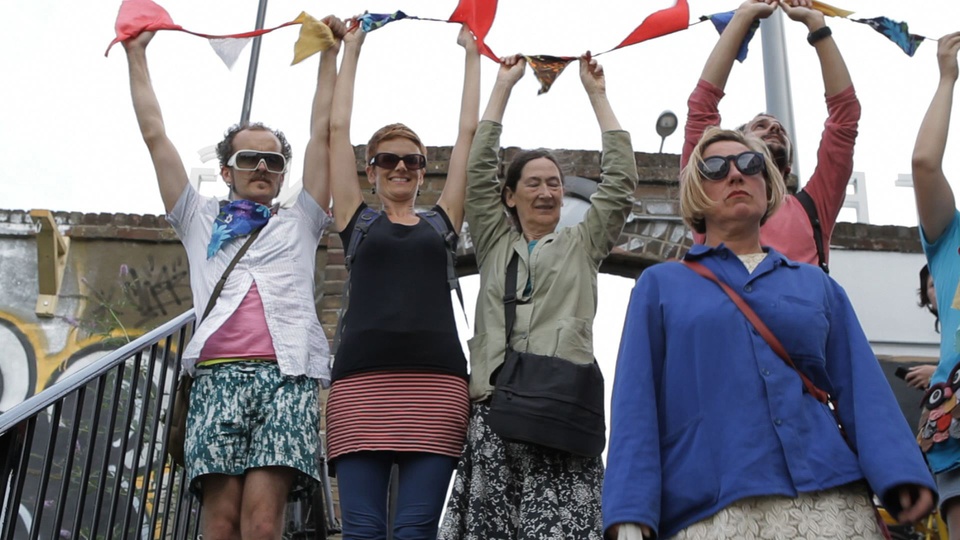 In July 2014 we were commissioned by the
Hackney WickED Festival
To perform and shoot a scene from multiple perspectives for I am not a Village, as an audience participatory promenade performance beginning on the towpath between Hackney Wick and the filter beds, and travelling through the Hackney Wicked festival in and out of selected studios. The audience participated in the shooting of the video using their own domestic devices.
The audience and the lead actors were supported by dancing extras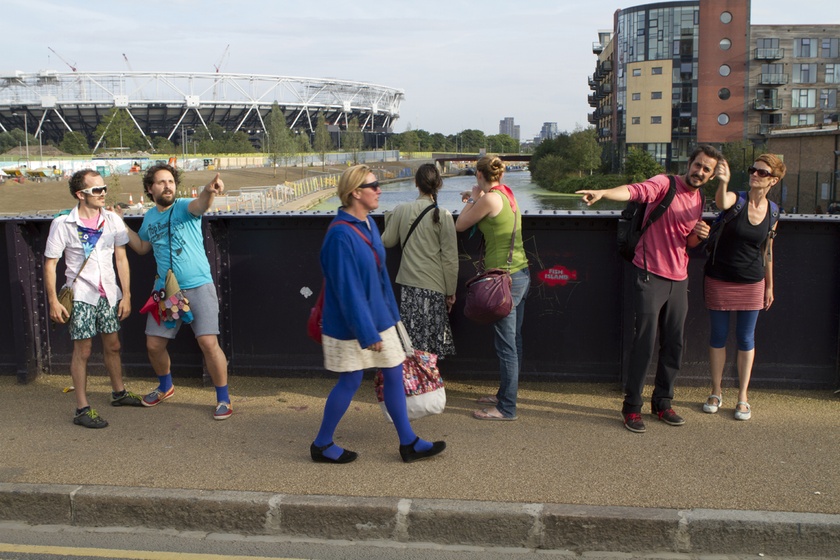 This scene introduces one of the lead characters, Beaver, played by
Maryam Hashemi
, who, at the time of shooting, had a studio in Hackney Wick.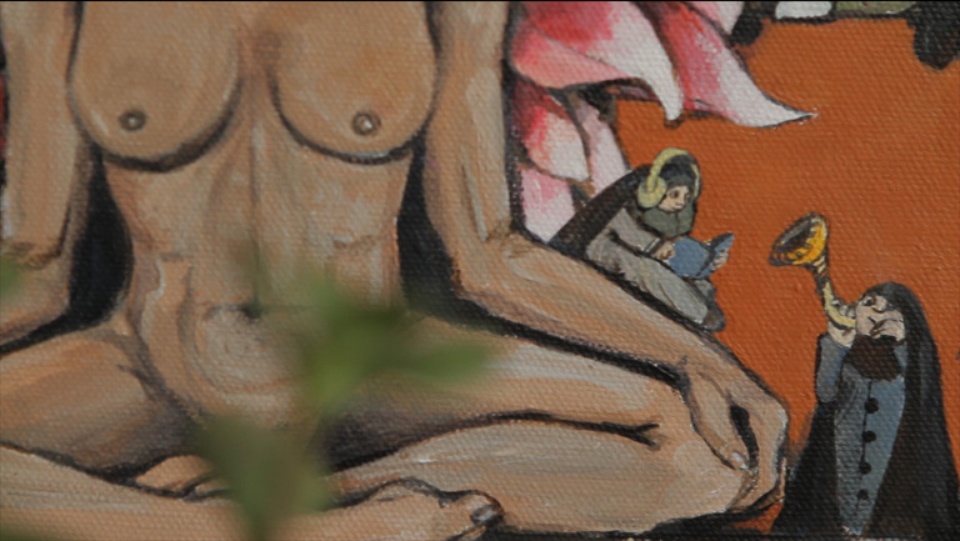 Before a rent rise forced her to move (Maryam packing up her studio may also be included in the finished film)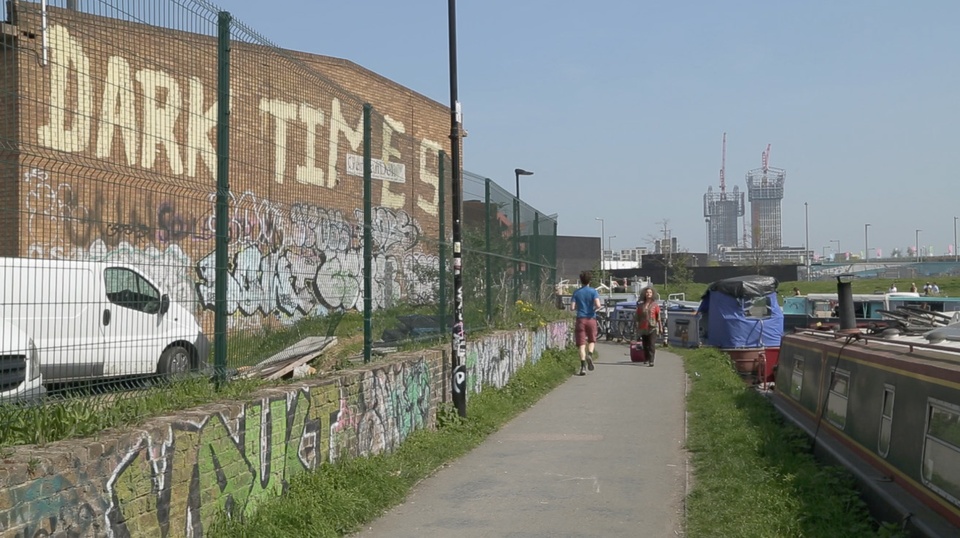 Back to the map