Rebecca Bogue, Movement Artist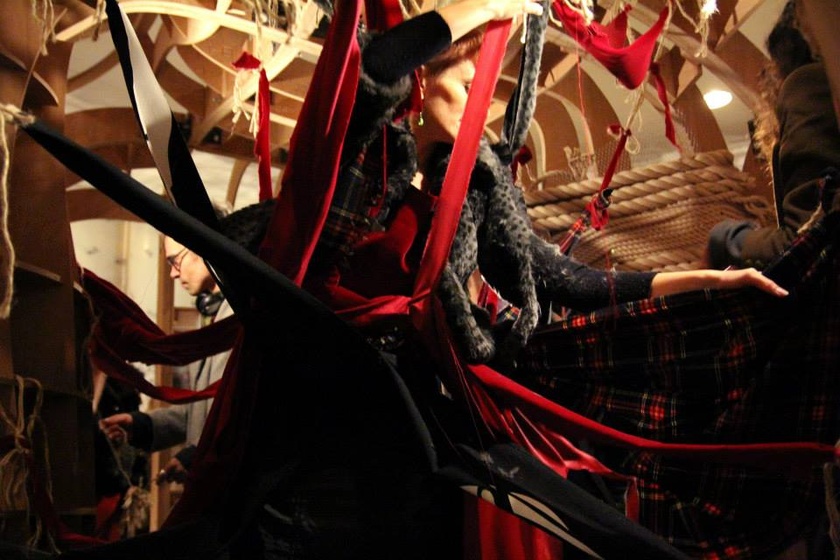 Originally from Brazil, Rebecca began her ballet training and career with Cisne Negro cia. de Danca in Sao Paulo. She moved to London in 1991 whereupon discovering contemporary dance, she completed a BA in Contemporary Dance & Psychology in 1997. Shortly after graduating, she relocated to Montreal, Canada where she continued to perform and began her career as choreographer, showing and performing regularly in Studio 303 in Montreal as well as The Judson Church in New York. On her return to London in 1998, she set up a small dance theatre company - genau with three other dance artists. For four years, the company produced and toured several pieces in theatres and site-specific spaces in Germany, Scotland and England. She then continued to perform and choreograph independently in a variety of International and London venues including The Teatro Municipal de Sao Paulo (Brazil)), The Queen Elizabeth Hall, The Royal Court Theatre, The Young Vic, The Place and The Victoria and Albert Museum. In 2006, her continuing interest in live performance shifted to include not only dance as a performance tool, but also use of text and sound, live installation and most importantly, collaboration and improvisation.
Since 2007, she has taken a particular interest in participatory promenade performance and has made participatory works in collaboration with Jane Munro, Luis Carvalho and The Imaginary Beings.
Rebecca has most performed in North America, South America, Europe and the UK. She is currently based in London, UK.
Back to all crew