Shooting the Broadway Market scene

Mar 10, 2016
In November after a number of training sessions we (Director/ Performer Lucy Thane, Lead Choreographer Rebecca Bogue, Cinematographer Erifili Missiou, Performer/ Choroegrapher Seke Chimutengwende, Amazing assistants Caroline Melia and Irma Irma Redikaite, Performer/ Painter Maryam Hashemi, Performer/ Painter Gina Birch and our wonderful ensemble of Vanio Papadelli, Zoe Tstaff, Amanda Bentham, George Binette, Gergely Soltész, Michael Nique, Ali Baybutt, Jane Munro, Tania Soubry, Letizia Binda-Partensky, Lieve Carchon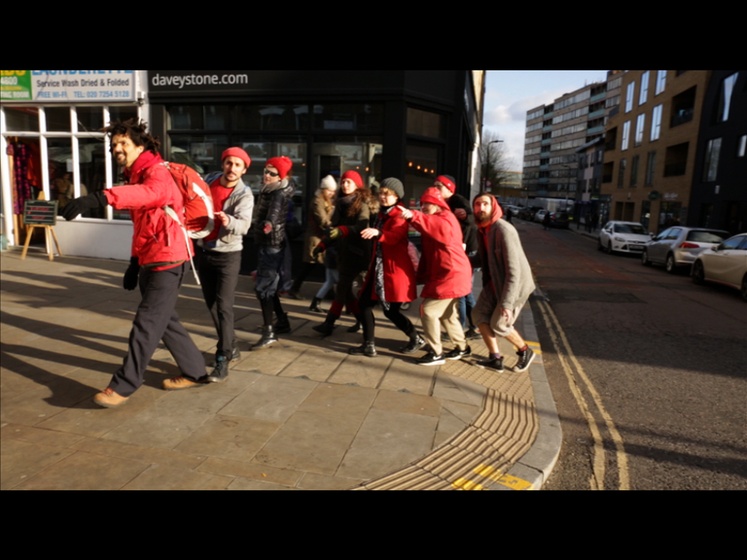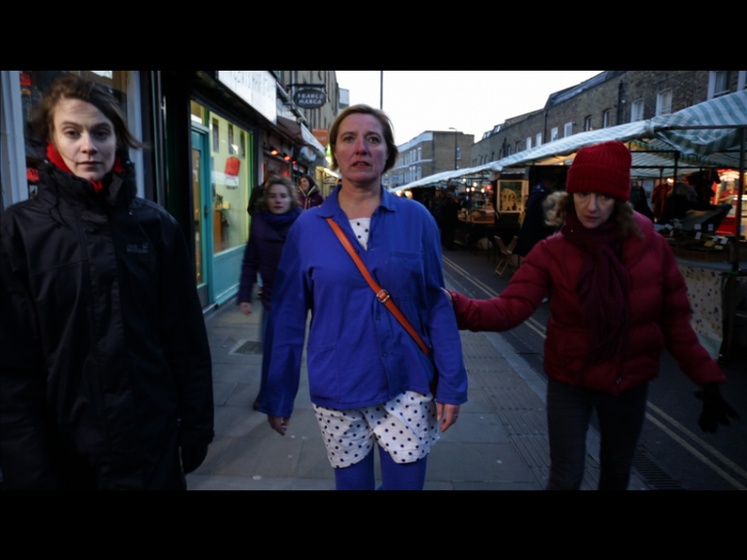 The Shoot took a lot of organising and it was a freezing cold (but blessedly sunny) November day but it really was an inspiring pleasure of a day. Everybody did their job to perfection and Erifili's cinematography is exquisite and a great time was had by all. We shot everything we feasibly could with such short hours of daylight.
There were 2 painting shows and a live music session also part of the proceedings. Maryam, as her character, Beaver, displayed her excellent paintings in the market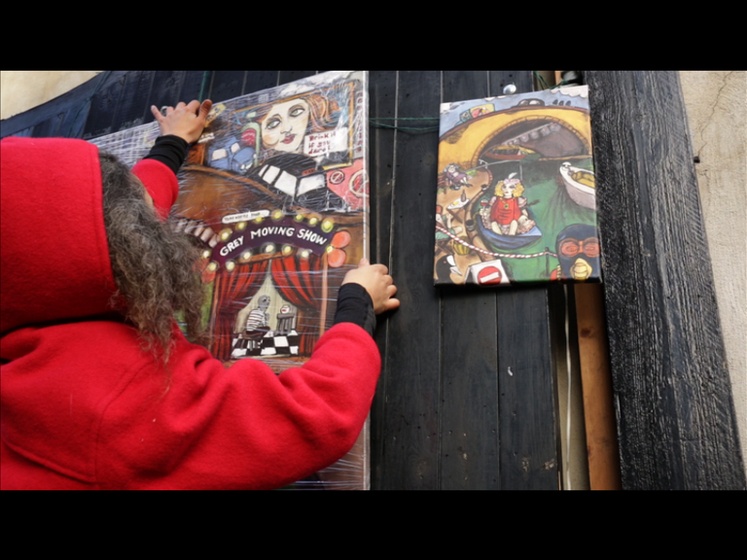 And Gina Birch of the Raincoats displayed her paintings and songs in Sarah's excellent vintage furniture shop on Broadway Market and had a lively opening in the evening. She also performed 2 of her songs on the market. The excellent musician Rebecca Bouche kindly gave up her spot for the purpose.
Back to all posts